Location: National Gallery London United Kingdom
Original Size: 130.2 x 185.4 cm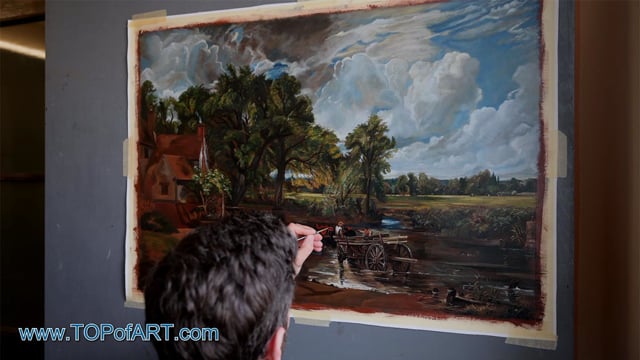 Video of the process of creation of oil painting reproduction in our studio.
You may watch a video showing a painting being made in our TOPofART studio. Hand-painted reproduction: step by step creation of The Hay Wain by Constable
2 Reviews
5.00 Overall rating
---

Marcus
Verified Reviewer
30th June 2020 10:36am
A wonderful job by the artist. In particular, the work around the fields in the distance and clouds was very well done. Also, I'd like to mention that Michael was highly professional and full of integrity in his dealings with me. Thanks to those involved and I'd be happy to use your services again, great job.

Art
Verified Reviewer
25th April 2020 1:24pm