Location: Hill-Stead Museum Farmington USA
Original Size: 59 x 74.3 cm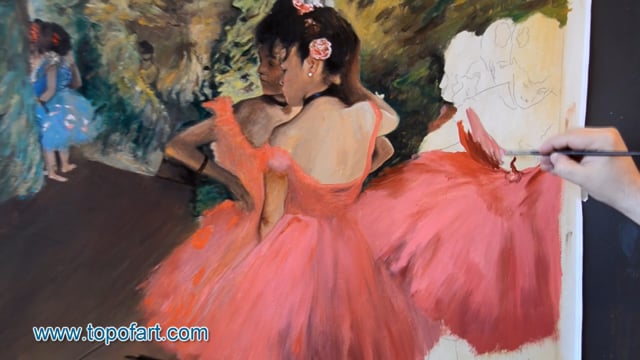 Video of the process of creation of oil painting reproduction in our studio.
You may watch a video showing a painting being made in our TOPofART studio. Hand-painted reproduction: step by step creation of Dancers in Pink by Degas
3 Reviews
5.00 Overall rating
---

Art
Verified Reviewer
29th April 2014 11:16pm

Melinda
Verified Reviewer
22nd March 2014 9:41am
Hello, We got the Degas Pink Dancers which was very nice.
Thank you!