Location: Museum of Modern Art New York USA
Original Size: 130.2 x 81.3 cm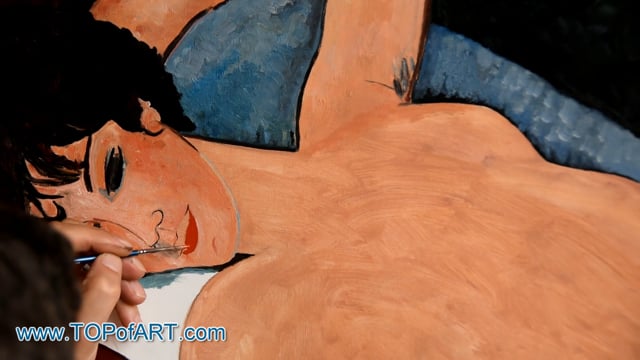 An Illustration of the Quality of Modigliani Painting Reproduction - A Video Demonstration
View a video that showcases the step-by-step creation of Modigliani painting in our TOPofART studio. This video provides an in-depth look into the intricate process of creating a hand-painted oil reproduction of a classic masterpiece.
1 Reviews
5.00 Overall rating
---

Ken
Verified Reviewer
10th February 2020 12:30pm
The Modigliani copy I purchased is stunning. It is incredibly accurate and the colors read correctly for the period and artist. I have a Landseer greyhound portrait on order. I'm counting the days until it arrives.
My framing man says it will be difficult to stretch the canvas because there was so little margin. He would prefer to have four inches then trim it after it's stretched. Not sure if his concern is correct by art standards.