Le Pave de Chailly (The Road to Bas-Breau, Fontainebleau), 1865 Claude Monet (1840-1926)
Location: Musee d'Orsay Paris France
Original Size: 43.5 x 59 cm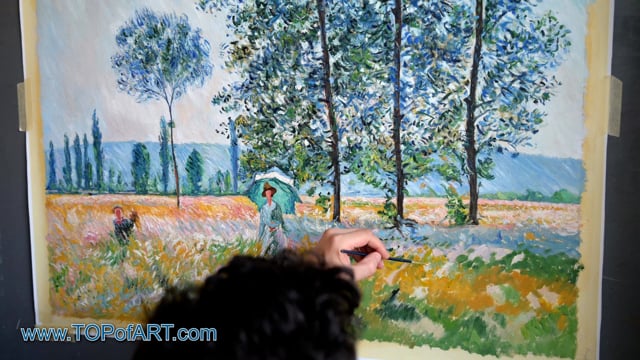 An Illustration of the Quality of Claude Monet Painting Reproduction - A Video Demonstration
View a video that showcases the step-by-step creation of Claude Monet painting in our TOPofART studio. This video provides an in-depth look into the intricate process of creating a hand-painted oil reproduction of a classic masterpiece.
1 Reviews
5.00 Overall rating
---

Larz Blomqvist
Verified Reviewer
20th September 2017 10:15pm
Amazingly swift service! I made a mistake when ordering, but it was sorted out in the best possible way and quickly via mail. Professional and friendly support. The canvas print was brillant. I can certainly recommend TOPofART!