Verzeichnis der Kunststils
Dieses Verzeichnis der Gemälde-Reproduktionen, selektiert nach Perioden, Kunstrichtungen, Stilrichtungen und Genres kann Ihnen helfen, das für Sie richtige Bild auszuwählen, und bietet Ihnen einen kleinen Ausflug in die Geschichte der Kunst an.
Neueste hinzugefügte Gemälden
Gealterte und rissige Kunst-Reproduktionen
Wir können Ihre Gemälde-Reproduktion rissig aussehen lassen, wie das Museumsoriginal.
Erfahre mehr über den Riss-Effekt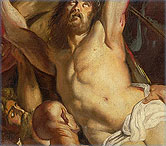 Beliebteste Gemälde-Reproduktionen
Gemälde Reproduktionen - Zeugnisse / Kunden Kommentare


Was Unsere Kunden Sagen?
Äußern Sie Ihre Meinung über die Kopien. Lesen Sie, Was Unsere Kunden Sagen.








10 out of 10
Mark USA
My wife is so pleased with the quality of the painting. The Picture framer said this is "one of best replica's he ever saw". He even asked for your e-mail which I gladly gave him. Thank you for making my wife's birthday gift such a success. You lived up to all of my expectations. We will continue to use your services in the future.
2018-01-16 21:39:46
---






10 out of 10
Zon Germany
The art is beautiful, and they did a very nice job. We bought 7 paintings and are very happy with them.
2018-01-12 10:38:54
---






9 out of 10
Gary Canada
Glycee print arrived later then predictated (ordered November 9th, arrived December 5th, approx. 26 days). Print is as advertised. Very nice.
2017-12-07 16:34:12
---






10 out of 10
comte france
Tableau magnifique, idem à l'original. Du très grand art !!!
2017-12-07 11:42:35
---






10 out of 10
Eduardo maldonado USA
I order a Carabaggio painting and I am impressed by the cuality of the painting the work is amazing you have a great talent like the old masters thank you
2017-12-06 08:14:58
---






10 out of 10
Gio
Always beautiful work.
2017-12-05 01:06:44
---






10 out of 10
Mary USA
The giclee print is perfect I didn't know when I ordered it that it would come from Bulgaria and take over 2 weeks to arrive, but it was well worth the wait. It's lovely Thank you!
2017-11-28 22:27:19
---






10 out of 10
Fleth
I am extremely happy with Foxes This is the secound painting I recieved by TOPofART and it is amazing. I strongly recommend TOPofART. They do an excellent job in art reproduction. And their customer service is superb A big thank you to the entire team of TOPofArt for your effort and this wonderful painting you sent me.
2017-10-31 19:05:26
---






10 out of 10
Steigert USA
I have never dealt with a more responsive company. Michael Orlov has become a friend I look forward to hearing from. The quality of the giclee prints is quite special. Stunning color and detail, weighty canvas and evenly applied lacquer. I frame them with museum quality frames. We love to look at them and move them around. We have received many, many compliments.
2017-10-30 19:56:50
---






10 out of 10
Customer
Thank you so much. I am very pleased with this high-quality painting. It was exactly what I wanted.
2017-10-29 22:18:48
---