Verzeichnis der Kunststils
Dieses Verzeichnis der Gemälde-Reproduktionen, selektiert nach Perioden, Kunstrichtungen, Stilrichtungen und Genres kann Ihnen helfen, das für Sie richtige Bild auszuwählen, und bietet Ihnen einen kleinen Ausflug in die Geschichte der Kunst an.
Neueste hinzugefügte Gemälden
Gealterte und rissige Kunst-Reproduktionen
Wir können Ihre Gemälde-Reproduktion rissig aussehen lassen, wie das Museumsoriginal.
Erfahre mehr über den Riss-Effekt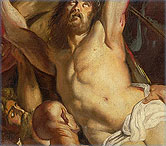 Beliebteste Gemälde-Reproduktionen
Gemälde Reproduktionen - Zeugnisse / Kunden Kommentare


Was Unsere Kunden Sagen?
Äußern Sie Ihre Meinung über die Kopien. Lesen Sie, Was Unsere Kunden Sagen.








10 out of 10
Fleth
I am extremely happy with Foxes This is the secound painting I recieved by TOPofART and it is amazing. I strongly recommend TOPofART. They do an excellent job in art reproduction. And their customer service is superb A big thank you to the entire team of TOPofArt for your effort and this wonderful painting you sent me.
2017-10-31 19:05:26
---






10 out of 10
Steigert USA
I have never dealt with a more responsive company. Michael Orlov has become a friend I look forward to hearing from. The quality of the giclee prints is quite special. Stunning color and detail, weighty canvas and evenly applied lacquer. I frame them with museum quality frames. We love to look at them and move them around. We have received many, many compliments.
2017-10-30 19:56:50
---






10 out of 10
Customer
Thank you so much. I am very pleased with this high-quality painting. It was exactly what I wanted.
2017-10-29 22:18:48
---





7 out of 10
Andrew New Zealand
High quality product.efficient to deal with
2017-10-29 19:29:03
---






10 out of 10
Adrian Walker UK
Very satisfied with the quality of the finished painting, excellent attention to detail. Definitely worth waiting for
2017-10-28 07:23:38
---






10 out of 10
Doolan
I just wanted to email to say thank you so much for your reproduction of "The Scream" which you shipped to me a few weeks ago. The painting has since been stretched and is mounted proudly in the living room of my best friends' new home as my moving in gift to them. They were absolutely stunned by the painting as it is their favourite. Again, thank you so much.
2017-10-20 20:51:02
---






10 out of 10
Clara USA
I was satisfied with the painting, as was the person for whom I ordered it, However it seemed to be only luck that it made it though the mail unscathed. The package was badly damaged, fortunately the contents survived, but This wasn't due to the packaging. But I understand these things can happen and one must balance cost of shipping with protection.
TOPofART Comment
We are sorry that the shipment has been damaged during transportation. Transport is a third party service and we have no control over it. If for some reason your package is damaged, please inform us and we will correct damages or send you another canvas.
2017-10-12 23:40:44
---






10 out of 10
Laszlo Budapest
The two paintings arrived today. The color and shading in both are vivid, the lines sharp, all in all very close to the originals. In a word, they are wonderful. Sincere thanks for your excellent workmanship.
2017-10-11 22:42:12
---






10 out of 10
Customer
We were very happy with the ease of ordering these two paintings and very much appreciated the updates about how they were coming along, and when we could expect to receive them. But what makes us really pleased is the excellent quality of the paintings. We could not be happier with the paintings and think that they really "make" our living room.
2017-10-05 09:04:41
---






10 out of 10
Sequeira CA
Very nice work of art, totally similar to the original, expecially the colours. Delivery took a bit longer than expected, but I understand painting needed to dry properly for the best result. Communicating with the artist was nevertheless easy. The painting looks gorgeous in the antique-style frame I had done here.
2017-09-27 20:09:07
---