Directory of Art Styles and Movements
This directory of fine art reproductions selected by periods, movements, styles and genres can help you to select the painting which is appropriate for you and also make a short journey into the development and history of art.
Last Added Art Reproductions
Oil Paintings Made to Look Old and Cracked
We are able to make your art reproduction look antique, old and cracked like the original in the museum.
Learn More about the Cracking Effect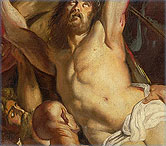 The Most Popular Paintings
Fine Art Reproductions - Testimonials / Customer Comments


What Our Customers Say?
Don't take our words for art reproductions. Read what our customers say.








10 out of 10
Sergej London
Great painting, well worth the wait. Thank you Michael!
2017-08-13 23:03:11
---






10 out of 10
King USA
Thank you so much Michael, I love my William Merritt Chase. The painting is fantastic. It is the perfect size for me, because the original is huge. The reproduction is incredible. I am very impress with it. I will order another pieces of art that I am interested, and I will have the confidence that it will be wonderful. Your customer service is fantastic. Thank you again!
2017-08-07 12:22:12
---






10 out of 10
Peter USA
I am delighted with the reproduction of Vincent Van Gogh's oil on canvas I ordered, The Red Vineyards near Arles. Top of Art delivered exactly what they promise on their website, high quality work. Every time I had a question about the status of my order, I received a prompt and professional response from them. I will certainly be ordering more reproductions from Top of Art.
2017-08-04 13:29:29
---






10 out of 10
Fleth Florida
We are very pleased with our portrait.
2017-07-25 11:28:57
---





8 out of 10
Veronique France
A very beautiful painting with attention to details
2017-07-25 08:28:51
---






10 out of 10
Tim USA
Really excellent painting and customer service. When I received the painting the detail and color was exceptional. It was absolutely stunning. I look forward to purchasing many more in the future.
2017-07-23 11:42:53
---






9 out of 10
Lolly United States
The canvas arrived very well packaged, and looked great. We are very happy with the purchase. I was nervous to purchase it, especially since it was coming from overseas, but everything went well. Just be advised that because of the distance, it will take some time to arrive - it took probably 3 weeks for mine to get here.
2017-07-19 19:00:19
---






10 out of 10
Francesco Rome
I was very satisfied with the quality of the giclee print of a painting that I ordered. It was well packaged and arrived in good shape. After ordering but before the print arrived, I had a technical question about the print which I emailed to the vendor. He answered promptly and knowledgeably. I was very pleased with the whole transaction and may order an actual painting in the future.
2017-07-17 11:49:08
---






10 out of 10
Dennis Wyomissing Pa USA
Received my painting of Leonardo's Dreyfus Madonna and it is a beautiful work of art.
2017-07-15 13:54:13
---






10 out of 10
Jea USA
We are very pleased. The final result is top quality art. The canvas used is also fine. Note that delivery will take some time as it comes overseas to USA, but it is well worth the wait. We also love that any size art can be ordered (in proportion) which allows you to get the perfect size for your wall space.
2017-07-14 12:56:36
---