Directory of Art Styles and Movements
This directory of fine art reproductions selected by periods, movements, styles and genres can help you to select the painting which is appropriate for you and also make a short journey into the development and history of art.
Last Added Art Reproductions
Oil Paintings Made to Look Old and Cracked
We are able to make your art reproduction look antique, old and cracked like the original in the museum.
Learn More about the Cracking Effect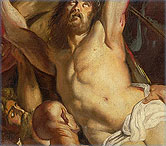 The Most Popular Paintings
Fine Art Reproductions - Testimonials / Customer Comments


What Our Customers Say?
Don't take our words for art reproductions. Read what our customers say.








9 out of 10
alt Spain
The quality of the painting is truly superb.
2018-04-20 00:56:22
---






10 out of 10
Daniel Phoenix, AZ
Excellent quality
2018-03-16 23:55:37
---






10 out of 10
Anne-Mariee Gervet USA
I'm very glad the painting arrived on time and i like it a lot. You did a great job. Thankx.
2018-02-13 23:36:42
---






10 out of 10
Shelton C. USA
Excellent painting. We wish to thank you again for such wonderful service.
2018-01-24 10:40:34
---






10 out of 10
Mark USA
My wife is so pleased with the quality of the painting. The Picture framer said this is "one of best replica's he ever saw". He even asked for your e-mail which I gladly gave him. Thank you for making my wife's birthday gift such a success. You lived up to all of my expectations. We will continue to use your services in the future.
2018-01-16 21:39:46
---






10 out of 10
Zon Germany
The art is beautiful, and they did a very nice job. We bought 7 paintings and are very happy with them.
2018-01-12 10:38:54
---






9 out of 10
Gary Canada
Glycee print arrived later then predictated (ordered November 9th, arrived December 5th, approx. 26 days). Print is as advertised. Very nice.
2017-12-07 16:34:12
---






10 out of 10
comte france
Tableau magnifique, idem à l'original. Du très grand art !!!
2017-12-07 11:42:35
---






10 out of 10
Eduardo maldonado USA
I order a Carabaggio painting and I am impressed by the cuality of the painting the work is amazing you have a great talent like the old masters thank you
2017-12-06 08:14:58
---






10 out of 10
Gio
Always beautiful work.
2017-12-05 01:06:44
---